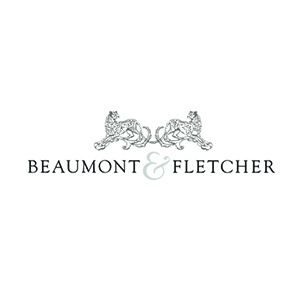 English company Beaumont & Fletcher has a special place in the field of interior design and decoration. The company produces luxury classic and traditional handmade furniture, fabrics, Wallpapers and accessories.
Beaumont & Fletcher style is recognizable and unique. The technologies and materials used are absolutely identical to those used more than two hundred years ago in the manufacture of fabrics used velvet, silk, linen, leather, stones, pearls, and hand embroidery. Many fabrics are based on drawings and archival sketches of classical Persian ornaments to art Deco patterns.
Beaumont & Fletcher fabrics are gorgeous and exquisite. The factory offers a wide choice of silks, velvets, cotton and flax both with the printed drawing, and woven (jacquard weaving), and also monophonic fabrics.
They mostly use classical or floral motives, sometimes with a slight hint of Chinoiserie and large damasks of the 18th and 19th centuries.
Most Beaumont & Fletcher fabrics are perfect for sewing curtains and various textile accessories, as well as for upholstery.