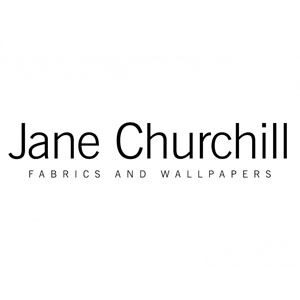 The company is named after its founder – Jane Churchill, one of the most influential designers in the UK, and great-granddaughter of the famous Nancy Lancaster, who influenced the formation of Colefax and Fowler and all English interior design.
Jane Churchill brand is known in the world of interior design for its textiles, wallpapers and bright, original, modern collections, perfectly combined with each other.
An endless variety of colors, patterns and textures allows you to create amazing interiors, from traditional to the most modern ones. We can honestly say that the original and recognizable style of Jane Churchill consists form fresh, light, concise design. The color palette is constantly increasing, opening new horizons, expanding the possibilities for creating a special interior. Each collection as a mirror reflects the mood of the time as well as desires and needs of people. That is why all the rooms decorated with fabrics and wallpaper from Jane Churchill look so light and are so comfortable to be in.