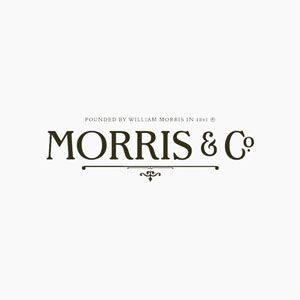 "Nothing should be kept in the house that you do not consider useful or beautiful."
In 1861, the famous English philosopher, artist and art historian William Morris created his own company Morris & Co., which became one of the most famous British firms on wallpaper and textile market. Morris became interested in design while decorating his own house. Later he really engaged in creativity and the study of various crafts. As a result, William Morris left a huge impact on creation of English style. His design is very famous and up to now is in the highest demand.
Since 1920s wallpaper for Morris were printed by another famous English company Sanderson. But later in 1927 Sanderson bought out Morris & Co, including the unique diaries of William Morris himself. And now it is Sanderson that produces fabrics and wallpaper under the brand name MORRIS & CO, accurately reproducing Morris's ideas according to his records.
The company uses XIX century patterns to create modern wall coverings and fabrics. The main line of Morris & Co products are floral compositions, the richness of which can be seen not only in the pretentiousness of the pattern and texture, but in the simplicity and elegance of modern wall coverings and fabrics.